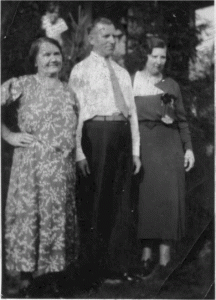 While a prior post focused on my mother's father and his roots in Romania, this post focuses on my mother's mother and her family's roots in Czechoslovakia.
It has been surprisingly difficult to trace my mother's family back to the old country in Europe, even though most immigrated between 1895 and 1905 so one would think there would be better records.
Pictured above our my grandmother's parents with her youngest sister. Left to Right: Elizabeth Cipek/Capek, Andrew (Antro) Nemmec/Namik and Anna (Namik) Penn.